More info
Statyw foto-video M-036

renomowanej firmy


+ futerał GRATIS



Sztywny, stabilny i praktyczny - doskonały do wszelkich fotograficznych przygód!
Uniwersalny gwint statywowy pasuje do każdego aparatu, kamery, lunety i lornetki!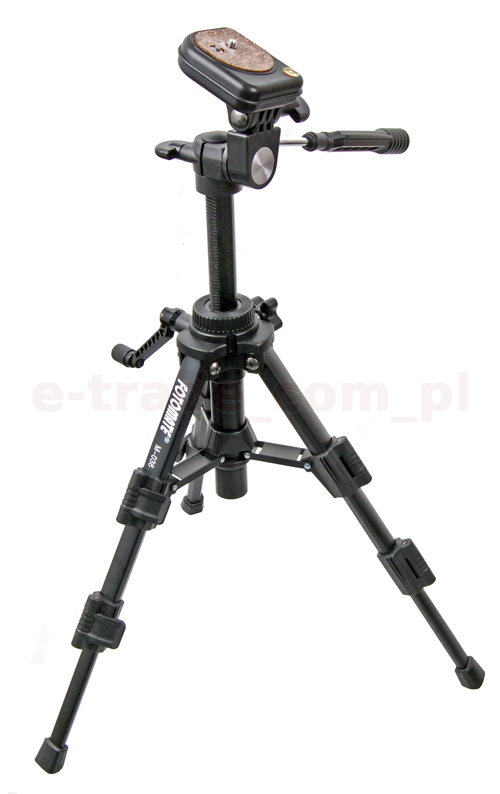 Najważniejsze cechy:
maksymalna wysokość robocza:

50cm (w pozycji monopodu: 54cm)
minimalna wysokość robocza:

31cm

udźwig:

do 2kg

wysokość sztycy z głowicą:

8cm

ilość sekcji: 3

długość po złożeniu:

32cm
głowica: 3D
zdjęcia w pionie: tak

poziomica:

jedna

zdejmowana szybkozłączka:

jest
waga: ok. 600g, najlżejszy statyw w swojej klasie
materiał: lekkie wzmocnione aluminium + elementy z tworzywa
futerał: jest
kolor: czarny

polska gwarancja 12 miesięcy

Prezentujemy Państwu rewelacyjny, mocny i mobilny statyw fotograficzny.
Jest bardzo stabilny i estetyczny, wykonany z lekkiego, wzmocnionego aluminium w czarnym kolorze. Statyw jest kompaktowych rozmiarów. Główne przeznaczenie to fotografia niższych ujeć. Można je stosować m.in. do mniejszych namiotów bezcieniowych lub po prostu mieć go zawsze przy sobie w podróży.

Teleskopowo rozkładane nóżki regulowane niezależnie pozwalają ustawić statyw na nierównej powierzchni, dla zwiększonej stabilności łączone są za pomocą trójnika. Antypoślizgowe stopki mocno trzymają się podłoża.
Nóżki podzielone są na trzy sekcje - dzięki temu statyw po złożeniu ma długość 32cm.

Góra statywu to trójwymiarowa głowica z poziomicą (daje możliwość dokładnego wypoziomowania) oraz wyjmowaną szybkozłączką posiadającą standardowy gwint i bolec centrujący (szybkozłączkę można szybko wyjmować za pomocą klamerki lub na stałe przytwierdzić do aparatu).
Sztyca wysuwana i blokowana jest za pomocą pokrętła, płynnie regulowana w zakresie 8cm.
Głowicę ustawia się wygodną rączką w dowolnej pozycji - dodatkowa funkcja blokady 90° umożliwia wygodne fotografowanie w pionie.

Statyw dostarczany jest w mocnym, kartonowym pudełku. Dodatkowo posiada pokrowiec - idealny do przechowywania oraz do komfortowego przenonoszenia statywu na pieszych lub rowerowych wycieczkach.

Specyfikacja:
jest lekki, sztywny, wytrzymały i stabilny
został wykonany ze

wzmocnionego aluminium

oraz tworzywa sztucznego
zakres pracy:

31-50cm

długość po złożeniu:

32cm

posiada

3 sekcje z teleskopowym mechanizmem rozkładania

nóżki są łączone za pomocą trójnika
udźwignie

2kg

ma

antypoślizgowe stopki

waży 600g
posiada

głowicę 3D:

możliwość ustawienia w dowolnej pozycji
poziomica na głowicy
blokada za pomocą wygodnej rękojeści

funkcja blokady na 90°

(do zdjęć w pionie)
zdejmowana szybkozłączka ze standardowym gwintem fotograficznym oraz bolcem centrującym

sztyca wysuwana do 8cm
jest bardzo wygodny i estetyczny
w komplecie znajduje się pokrowiec do przechowywania i transportu

polska gwarancja 12 miesięcy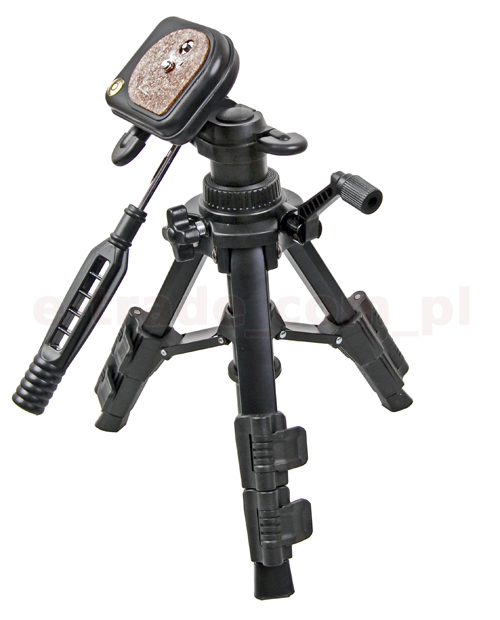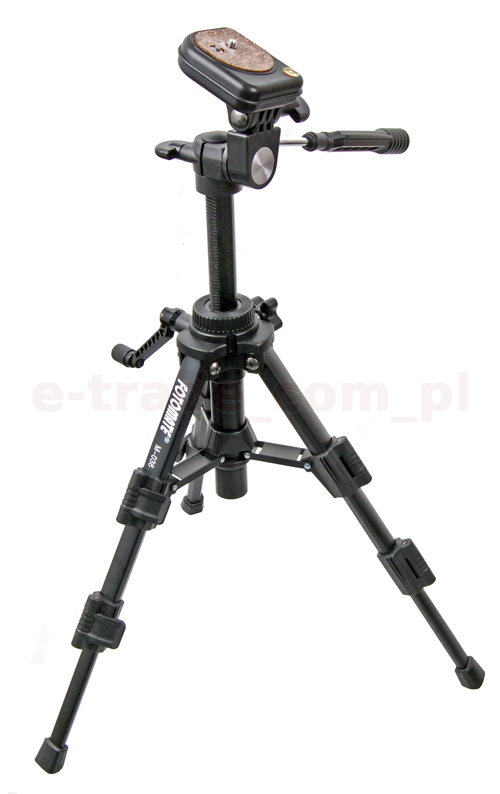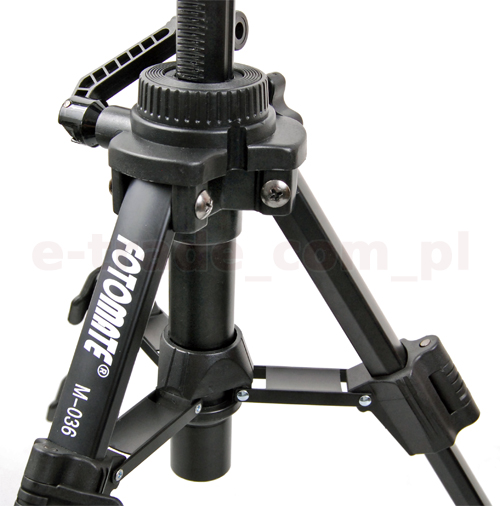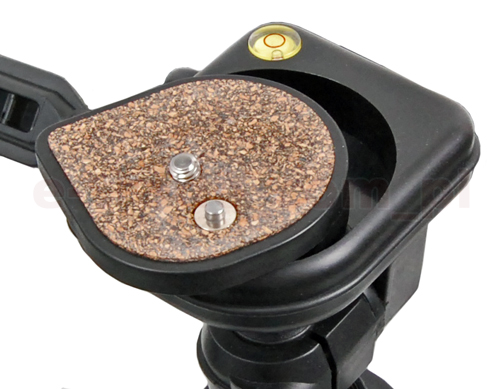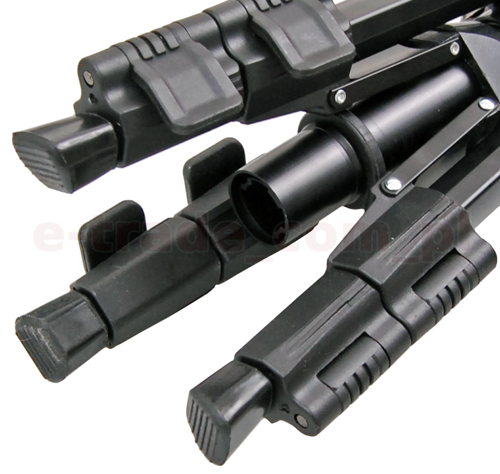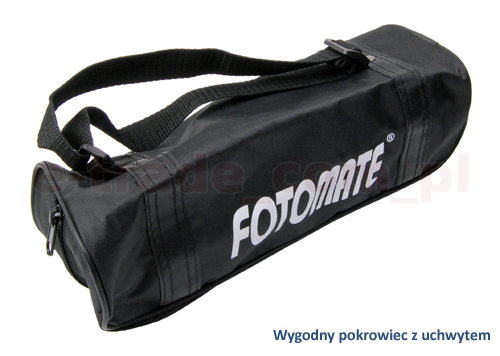 W sprzedaży posiadamy również dodatkowe szybkozłączki do tego statywu.